KEY INFORMATION
Independent Foster Care Services
STATUS - Active

REFERENCE - NEPO603

What does NEPO603 cover?
NEPO603 Independent Foster Care Services provides UK public sector organsiations with access to independent and foster care services and Staying Put services.
What are the benefits?
Potential to have a positive impact on local sufficiency
Appreciation and recognition from providers that local authorities are working collaboratively
Harmonised terms and conditions across the majority of our providers
Reduction in off-framework spend
Increased placement choice as new providers enter the region and existing providers work with NEPO Member Authorities to grow local capacity
Improved relationships and engagement with the market
How can providers get involved?
The solution operates as a Flexible Procurement Agreement, therefore will be open every two months from the commencement date to allow providers to join the solution. A notice will be published to the market each time to ensure interested providers are notified.
CURRENT END DATE 30/06/2025
FINAL END DATE SUBJECT TO EXTENSION(S) 30/06/2028
SUPPLIERS Acorn House (Fostering Services) Limited
Active Care Solutions Limited, t/x ACS
Banya family Placement Agency Limited, t/a Banya Family Placement Agency
Barnardo's
Compass Fostering North Limited
Beta North Limited, t/a Evolve Fostering
Five Rivers Child Care limited
Foster Care Associates Limited, t/a Foster Care Associates (FCA)
Foster Care Solutions Limited, t/a Fostering Care Solutions
Fostering People Limited, t/a Fostering People
Phoenix Community Care Limited, t/a Phoenix Community Care
Reach Out Care Limited
St Cuthbert's Care, t/a Fostering North East
Swiis Foster Care Limited, t/a Swiis Foster Care (North East)
Team Fostering
The Adolescent and Children's Trust, t/a The Adolescent and Children's trust (TACT)
The Children's Family Trust
The Fostering Company North East Limited
Unity Foster Care Limited, t/a Unity Foster Care
AVAILABLE FOR USE BY All Associate Members/Member Authorities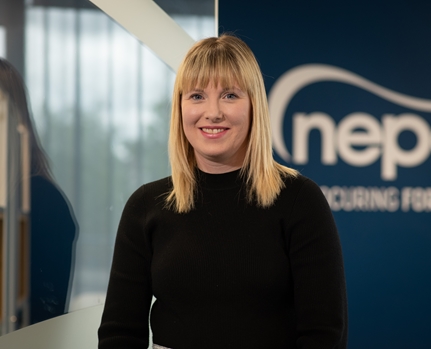 KEY CONTACT
---
Joanne Leask
Procurement Manager
REQUEST FURTHER INFORMATION
Request further information about this solution, or send us your comments and queries, by completing this form.
Other Social Care Solutions