KEY INFORMATION
Safeguarding Adults Reviews, Domestic Homicide Reviews & Serious Case Reviews
STATUS - Active

REFERENCE - NEPO608

Local Authorities have a Statutory Responsibility under the 2014 Care Act for Safeguarding Adult Reviews and under Section 9 of the Domestic Violence, Crime and Victims Act (2004) for Domestic Homicide Reviews. 
 
Safeguarding Adult Reviews
A Safeguarding Adult Review is a review for all partner agencies to identify the lessons that can be learned from particularly complex or serious safeguarding adults' cases, where an adult in vulnerable circumstances has died or been seriously injured and abuse or neglect has been suspected. 
 
Domestic Homicide Reviews
A Domestic Homicide Review (DHR) is a review of the circumstances in which the death of a person aged 16 or over has, or appears to have, resulted from violence, abuse or neglect by a person to whom they were related or with whom they were or had been in an intimate personal relationship, or a member of the same household as themselves, held with a view to identifying the lessons to be learnt from the death.
 
Overall responsibility for establishing a DHR rests with the local Community Safety Partnership as they are ideally placed to initiate a DHR and review panel due to their multi-agency design and locations across England and Wales
 
Local Child Safeguarding Practice Reviews
A Local Child Safeguarding Practice Reviews (LCSPR) is a review when a child is seriously harmed or dies as a result of abuse or neglect. The review identifies how local professionals and organisations can improve the way they work together.
  
Independent reviewers should:
Have the relevant knowledge and skills for the task
Be independent of the services and agencies involved
Be able to work within timescales/meet deadlines
 
If you are a supplier interested in applying to join this solution, please click here
 
This DPS procurement is being led by Newcastle City Council as part of NEPO's Hub & Spoke Model; you can read more about the model on the About Us page of the NEPO website.  
CURRENT END DATE 31/03/2026
FINAL END DATE SUBJECT TO EXTENSION(S) 31/03/2026
SUPPLIERS Contact NEPO for latest list (new suppliers are added to the DPS on an ongoing basis)
AVAILABLE FOR USE BY All Associate Members/Member Authorities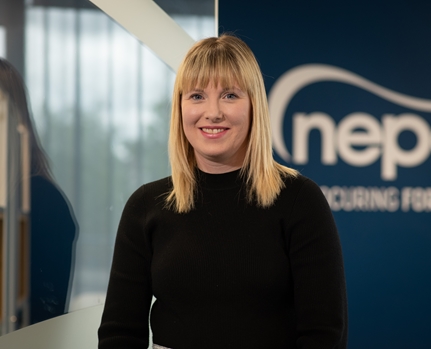 KEY CONTACT
---
Joanne Leask
Procurement Manager
REQUEST FURTHER INFORMATION
Request further information about this solution, or send us your comments and queries, by completing this form.
Other Social Care Solutions