KEY INFORMATION
Travel Management Services
STATUS - Active

REFERENCE - NEPO507

NEPO507 Travel Management Services is available for use by the entire UK public sector and boasts a range of benefits to contracting authorities. In addition to rail, flight and hotel bookings, NEPO507 provides users with access to ClickCare, a risk management package that helps employees travel safely during COVID-19. In addition, a traveller education programme is available at no extra cost, which includes 200 training resources and communications.
To find out more about the various measures to support the UK public sector and their return to business travel, download Click Travel's guide: Introduction to ClickCare
Contracting authorities have access to Click Travel's award-winning travel booking system, Travel Cloud, which gives individual users the freedom to book their own travel in accordance with their organisation's travel policies.
The core services include:
Air Travel:
Domestic
International
Low Cost
Rail Travel:
National Rail
Eurostar
Continental Europe
International
Hotel Accommodation:
GDS (Global Distribution System) – a system that distributes travel products to agents around the world, consolidating products and services across airline reservations, hotel reservations and car rentals
Non GDS – includes access to Online Travel Agents (OTMs) via direct connects to suppliers
Bill back facilities
Ancillary:
Car Rental
Access to the major car rental companies worldwide
Prepaid all-inclusive packages
Bill back facilities
The system offers line manager approval if required, ensuring that budget holders are kept up to date and informed at all times, as well as allowing organisations to fully integrate their travel policy within the system. Travel Cloud also allows real time access to your organisation's management information and even enables the use of cost codes in order to capture departmental spend, affording complete visibility of how you book travel at all times.
To find out more and request further information, download the NEPO507 Travel Management Services Intro Guide.
CURRENT END DATE 31/07/2024
FINAL END DATE SUBJECT TO EXTENSION(S) 31/07/2026
SUPPLIERS Click Travel Ltd
AVAILABLE FOR USE BY All Associate Members/Member Authorities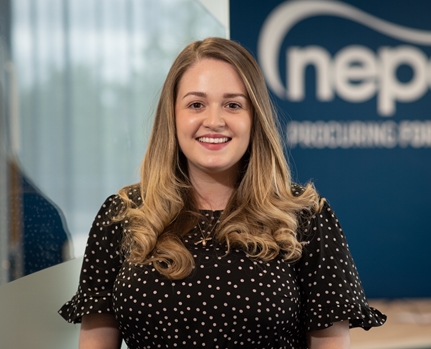 KEY CONTACT
---
Carly Ivers
Procurement Coordinator - Professional Services
REQUEST FURTHER INFORMATION
Request further information about this solution, or send us your comments and queries, by completing this form.
Other Professional Services Solutions