KEY INFORMATION
Translation and Interpreting Services
STATUS - Active

REFERENCE - NEPO512

NEPO512 Translation & Interpreting Services provides UK public sector organisations with a route to communicate effectively with stakeholders.
The solution comprises six lots, three national and three North East, as detailed below:
| | | |
| --- | --- | --- |
|                         | North East     | National      |
| Face to Face Interpreting | Lot 1: North East | Lot 4: National |
| Telephone or Video Interpreting | Lot 2: North East | Lot 5: National |
| Written/Braille Translation | Lot 3: North East | Lot 6: National |
The solution delivers the following benefits:
The culmination of robust market consultation to reflect end-user requirements.
Public sector buyers can appoint providers by direct award to facilitate service continuity and end-user choice.
Interpreters are required to be registered on the National Register of Public Service Interpreters, thereby meeting industry professional conduct and practice standards.
Includes latest technologies in the market, such as video interpreting services.
Providers are added throughout the life of the solution, delivering choice for public sector buyers.
To find out more and request further information, download the NEPO512 Translation & Interpreting Services Intro Guide.
CURRENT END DATE 31/08/2024
FINAL END DATE SUBJECT TO EXTENSION(S) 31/03/2025
SUPPLIERS AA Global Language Services Limited
Absolute Interpreting and Translations Ltd
D A Languages Ltd
Direct Access Consultancy Limited
Eldon Bureau Limited
Eurasian Linguistic Services Ltd
Everyday Language Solutions
Global Translation Services Ltd
ICS-digital
ITL North East
K International Ltd
Kings of Translation, LTD
Language Empire Ltd
Language Line Limited
Language Phone
Language Services UK Limited
Lingvo House Translation Services Ltd.
North of England Refugee Service
Oncall Interpreters
PoliLingua
Prestige Network
smartword (Global) Ltd
supreme linguistic services T/A premium linguistic services
The Language Room
thebigword Interpreting Services Ltd.
Videodolmetschen s.r.o.
AVAILABLE FOR USE BY All Associate Members/Member Authorities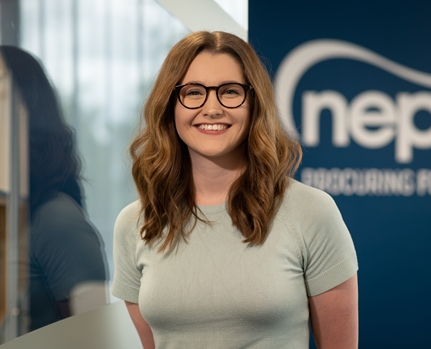 KEY CONTACT
---
Bethany Wake
Procurement Coordinator - Professional Services
REQUEST FURTHER INFORMATION
Request further information about this solution, or send us your comments and queries, by completing this form.
Other Professional Services Solutions