KEY INFORMATION
British Sign Language
STATUS - Active

REFERENCE - NEPO528

NEPO528 British Sign Language offers access to a range of providers delivering services such as face to face interpreting, video link interpreting, and other forms of sign language such as deaf relay interpreting.
The solution comprises four lots, as detailed below:
Lot 1 – Face to Face and Video Link
British Sign Language (face to face and video link)
Speech to Text Operator
Lip speaking (face to face and video link)
Lot 2 – Face to Face
British Sign Language
Speech to Text Operator
Lip speaking
Lot 3 – Video Link
British Sign Language
Lip speaking
Lot 4 – Specialist Services
Deafblind Communication
International Sign Language
Deaf Relay Interpreting
Following the initial tender process, 13 providers were appointed to the solution. The solution takes the form of a Pseudo Dynamic Purchasing System (DPS), therefore new providers who meet the specified criteria will be added to the solution throughout its five-year term.
NEPO528 British Sign Language delivers the following benefits:
Interested in becoming a supplier to NEPO528 British Sign Language? As this is a Dynamic Purchasing System, providers may be added on an annual basis throughout the duration of this solution. Visit the NEPO Portal to find out more and register interest.
CURRENT END DATE 24/05/2026
FINAL END DATE SUBJECT TO EXTENSION(S) 24/05/2026
SUPPLIERS Suppliers added throughout term - list available on request
AVAILABLE FOR USE BY All Associate Members/Member Authorities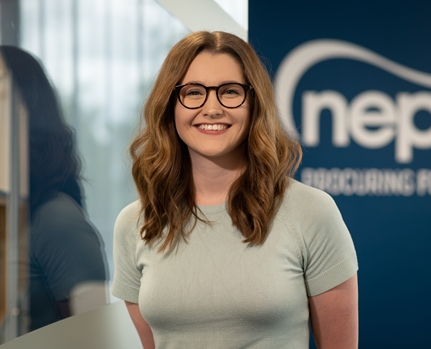 KEY CONTACT
---
Bethany Wake
Procurement Coordinator - Professional Services
REQUEST FURTHER INFORMATION
Request further information about this solution, or send us your comments and queries, by completing this form.
Other Professional Services Solutions