KEY INFORMATION
Water Retail Services
STATUS - Active

REFERENCE - NEPO311

NEPO311 Water Retail Services is a sole-supplier framework agreement for the provision of water, wastewater and ancillary services.
NEPO has appointed Wave to provide water supply and sewerage services to eligible non-household customers in accordance with the Water Act 2014. 
Based in Durham, Wave is a leading national water retailer with years of experience helping businesses to drive down water use and lower their utility bills. Formed from two established regional entities, Anglian Water Business and Northumbrian Water Group, Wave work with over 300,000 business customers across the UK to help them benefit from the open water market.
NEPO311 Water Retail Services offers public sector customers:
Delivery of water efficiency measures and savings
A bespoke consumption monitoring service, proven to drive down customers' water consumption by 40%
Automated water meter readings to help improve bill accuracy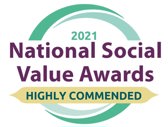 National Social Value Awards 
NEPO was highly commended at the National Social Value Awards 2021 for its approach to procuring NEPO311 Water Retail Services. Find out more here.
To find out more and request further information, download the NEPO311 Water Retail Services Intro Guide.
CURRENT END DATE 31/03/2025
FINAL END DATE SUBJECT TO EXTENSION(S) 31/03/2025
AVAILABLE FOR USE BY All Associate Members/Member Authorities
KEY CONTACT
---
Hannah Nelson
Procurement Coordinator - Energy