KEY INFORMATION
Office Supplies
STATUS - Active

REFERENCE - NEPO502

NEPO502 Office Supplies provides UK public sector organisations with access to office supplies and electronic office consumables. 
Office supplies includes, but is not limited to: 
Stationery including notepads and writing supplies 
Electronic office products including cartridges, printer inks and ribbons 
Paper and printing supplies 
Catering, hygiene and safety products 
Post room supplies
NEPO502 Office Supplies delivers the following benefits: 
Compliant route to market avoiding the need to undertake a full OJEU tender process.
Quick and easy access to a single supplier solution
Access to a core list of high demand products
Competitive, transparent pricing for non-core items using a fixed Cost-Plus margin.
Provides a range of recycled or low-carbon items to support users' sustainability targets. 
Bespoke carbon footprint reporting, to help identify opportunities for efficiencies. 
Implementation will be fully supported by Lyreco and NEPO
To find out more and request further information, download the NEPO502 Office Supplies Intro Guide.
CURRENT END DATE 31/01/2024
FINAL END DATE SUBJECT TO EXTENSION(S) 31/01/2025
AVAILABLE FOR USE BY All Associate Members/Member Authorities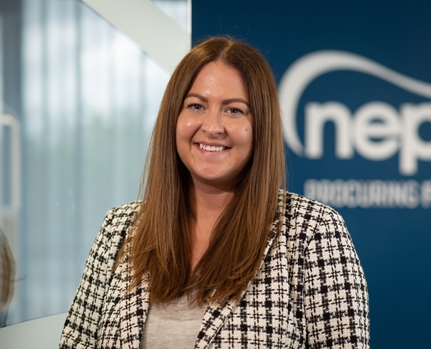 KEY CONTACT
---
Stephanie Westgarth
Procurement Coordinator - Fleet & Facilities Management
REQUEST FURTHER INFORMATION
Request further information about this solution, or send us your comments and queries, by completing this form.
Other Professional Services Solutions