KEY INFORMATION
Legal Services
STATUS - Expiring (New Solution in Development)

REFERENCE - NEPO513

A range of providers have been appointed to this nationally accessible solution, which comprises twelve lots:

•    Lot 1 – General Requirements – All
•    Lot 2 – Specialist requirements – Conveyancing
•    Lot 3 – Specialist Requirement – Housing
•    Lot 4 – Specialist Requirement – Family
•    Lot 5 – Specialist Requirement – Education
•    Lot 6 – Specialist Requirement – Prosecutions
•    Lot 7 – Specialist Requirement – Licensing
•    Lot 8 – Specialist Requirement – Litigation
•    Lot 9 – Specialist Requirement – Insolvency
•    Lot 10 – Specialist Requirement – Debt Recovery
•    Lot 11 – Specialist Requirement – Highways
•    Lot 12 – Specialist Requirement – Employment Law

Benefits of the Solution
All providers have been evaluated fairly and quality assessed to exceed regional and national requirements
Competitive pricing across the full framework
Access to providers' catalogues of services 
Public sector buyers can appoint providers via further competition or direct award to access flexibility and choice 
To find out more and request further information, download the NEPO513 Legal Services Intro Guide.
Notes on procurement process. The indicative timescales are as follows:
Market Consultation – November 2022
Invitation to Tender (ITT) issued – February 2023
Solution Start Date – May 2023
CURRENT END DATE 02/09/2023
FINAL END DATE SUBJECT TO EXTENSION(S) 02/09/2023
SUPPLIERS Anthony Collins Solicitors LLP
ASW Legal
Berrymans Lace Mawer
Bevan Brittan
BWL Consulting
Capsticks Solicitors
Clarke Willmott
Collingwood legal
Croftons Solicitors LLP
DAC Beachcroft LLP
Davitt Jones Bould
DWF LLP
Endeavour Partnership LLP
Forbes Solicitors
Freeths LLP
Geldards LLP
Greenhalgh Kerr Solicitors
Jacksons Law Firm
Moon Beever
Muckle LLP
Nockolds
Oracle Solicitors
PG Legal
Pinsent Masons LLP
Plexus Law
Richard Nelson LLP
Square 1
Stephensons Solicitors LLP
Swinburne Maddison LLP
Tilly Bailey and Irvine LLP
Trinity Chambers
Ward Hadaway
Weightmans LLP
Womble Bond Dickinson LLP
Wilkin Chapman LLP
Wright Hassall LLP
AVAILABLE FOR USE BY All Associate Members/Member Authorities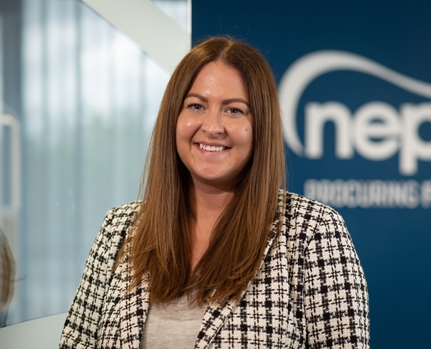 KEY CONTACT
---
Stephanie Westgarth
Procurement Coordinator - Fleet & Facilities Management
REQUEST FURTHER INFORMATION
Request further information about this solution, or send us your comments and queries, by completing this form.
Other Professional Services Solutions