KEY INFORMATION
Network Connectivity and Telecommunication Solutions
STATUS - Active

REFERENCE - YPO976

The Network Connectivity and Telecommunication Solutions framework is delivered in partnership with YPO and comprises seven lots as listed below:
Lot 1 – Wide Area Network (WAN) Services
Lot 2 – Local Area Network (LAN) Services
Lot 3 – Digital Fibre Infrastructure Services
Lot 4 – Smart Cities and IOT
Lot 5 – Cyber Security Solutions
Lot 6 – Communication Services
Lot 7 – Mobile, Voice and Data
The solution offers the following benefits for Contracting Authorities:
Multi-lot call offs are permittable, enabling the combination of two or more of the above lots and obtain all connectivity and telecommunication service requirements in 1 single procurement.
Contracting Authorities can specify a contract period, based on the term that will best suit the requirements
Ability to appoint suppliers via further competition, direct award or price on demand providing access flexibility and choice. (Lot dependent)
The solution allows for delivery of solutions using technologies that are currently available and those which evolve throughout the lifetime of the Framework Agreement, giving Contracting Authorities access to the newest equipment and service offerings
There are 38 awarded suppliers across the 7 lots, 55% of which are SME'S, providing a good mix of providers who can deliver high quality services to the whole of the public sector.
CURRENT END DATE 30/09/2024
FINAL END DATE SUBJECT TO EXTENSION(S) 30/09/2024
SUPPLIERS 4net Technologies Ltd
8x8 UK Ltd
Aberla Utilities
Abzorb Systems LTD
Adept Technology Group
CAE Technology Services Limited
CANCOM Managed Services Ltd T/A Novosco
Capita IT Services Limited
CCS Media Limited
CGI IT UK Limited
Chess ICT Ltd
Convergence (Group Networks) Limited
County Council of Durham
Daisy Corporate Services Trading Limited
EXA Networks
Gamma Network Solutions
Holophane Europe Ltd
Insight Direct (UK) Ltd
Intuity Communications Limited
ITS Technology Group Ltd
Metronet (UK) Limited T/A M247 Ltd
Mobile Account Solutions (Holdings) Ltd T/A Croft Communications
MRT Technologies Limited T/A Comms Consult
NTT United Kingdom Limited
Nynet Ltd
Onwave UK Ltd
Pentesec Limited
Phoenix Software Ltd
Pinacl Solutions UK Limited
SENSEi Networks Limited
Six Degrees Technology Group Ltd
Specialist Computer Centres (SCC) plc
Talk Straight Ltd
TalkTalk Business Direct Limited
Telefonica UK Limited
Thales UK Ltd
The Networking People (TNP) Ltd
Vaioni Group Ltd
AVAILABLE FOR USE BY All Associate Members/Member Authorities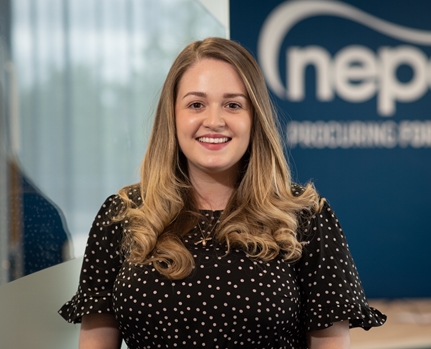 KEY CONTACT
---
Carly Ivers
Procurement Coordinator - Professional Services
REQUEST FURTHER INFORMATION
Request further information about this solution, or send us your comments and queries, by completing this form.