KEY INFORMATION
Vehicle Rental
STATUS - Active

REFERENCE - NEPO EXT118 / TPPL CSKL02

The solution provides NEPO Member Authorities and Associate Members with access to competitive, compliant pricing from numerous suppliers on a wide range of vehicles.
The solution covers the following Lots:
Lot 1: Hire of Passenger Cars & Light Commercial Vehicles < 365 days (22 suppliers)
Lot 2: Hire of Converted accessible and non-accessible minibuses and coaches 5-72 seats (6 suppliers)
Lot 3: Hire of Medium Commercial Vehicles up to 12.5t, Sweepers up to 18.5t and Heavy Goods Vehicles up to 44t (22 suppliers)
Lot 4: Car and Light Commercial Vehicle long-term and flexible rental > 365 days (10 suppliers)
Lot 5: Car clubs and pool car schemes, including travel management systems and pacakges (4 suppliers)
Members will primarily issue Call-Off Contracts on a Direct Award basis using the participating suppliers' price list and the specification to identify which vehicle(s) they wish to hire with this information available from the members area of the TPPL Website.
Mini competitions can be carried out for bespoke long-term higher volume proposals, where specific mini tender documents can be tailored to incorporate quality elements for evaluation.
There are a number of benefits for public sector organisations using this solution:
Compliant PCR2015 Framework Agreement to meet your legal requirements.
Access to 41 market leading suppliers who have been appointed to the framework for their professional capability, experience and competitiveness.
Pre-established terms and conditions to support all orders.
Easy access to quotations through mini competitions and direct award.
Mini-competitions managed and delivered free of charge by TPPL via the Delta e-Sourcing portal.
Low and zero emission vehicle focus to help you reduce carbon footprint
Any call-offs under this framework should include TPPL reference number  TPPLCSKL02 within the tender documents. For further information about TPPL, please visit their website.
REFERENCE NEPO EXT118 / TPPL CSKL02
CURRENT END DATE 14/06/2025
FINAL END DATE SUBJECT TO EXTENSION(S) 14/06/2025
SUPPLIERS Listed in ranked order for each Lot:


Lot 1
Car Hire (Days of Swansea) Ltd t/a Days Rental
Enterprise Rent-A-Car
Dawsongroup (Vans)
West Wallasey Van Hire
London Hire Ltd
Limesquare Vehicle Rental Ltd
MINSTER SELF DRIVE
FREE2MOVE NEW MOBILITY UK LTD
Tipperhire
ALD Automotive
Scot Group T/A Thrifty Car Rental
Arnold Clark Finance Ltd
V M S Fleet Management Ltd
Avis Budget UK Ltd
Northgate Vehicle Hire ltd
Global Go! Ltd
ACL Hire Ltd
Hireco Truck Leasing Ltd
Prohire Group
Warren Access
Bespoke Traffic and Highway Solutions Ltd
ND Brown Limited

Lot 2
London Hire Ltd
Dawsongroup (Bus & Coach)
Car Hire (Days of Swansea) Ltd t/a Days Rental
Enterprise Rent-A-Car
Adapted Vehicle Hire
Hireco Truck Leasing Ltd

Lot 3
Dawsongroup (Sweepers)
Riverside Truck Rental Ltd
Fiveways Municipal Vehicle Hire
Go Plant Fleet Services
Enterprise Rent-A-Car
C.P Davidson & Sons Ltd
Specialist Fleet Services
MuniHire Limited
CMS Hire Limited
Endurance Vehicle Solutions
Bucher Municipal Ltd
Romquip Ltd.
Econ Engineering Ltd
Multevo Limited ND Brown Limited
Tipperhire
Trash UK
James A Cuthbertson Ltd
Car Hire (Days of Swansea) Ltd t/a Days Rental
Scarab Sweepers Limited
Close Brothers Vehicle Hire LTD
Prohire Group

Lot 4
Northgate Vehicle Hire ltd
Enterprise Rent-A-Car
FREE2MOVE NEW MOBILITY UK LTD
Dawsongroup (Vans)
Car Hire (Days of Swansea) Ltd t/a Days Rental
West Wallasey Van Hire
Limesquare Vehicle Rental Ltd
London Hire Ltd
Global Go! Ltd
MINSTER SELF DRIVE

Lot 5
Hiyacar
Co-wheels car club
Enterprise Rent-A-Car
Car Hire (Days of Swansea) Ltd t/a Days Rental
AVAILABLE FOR USE BY All Associate Members/Member Authorities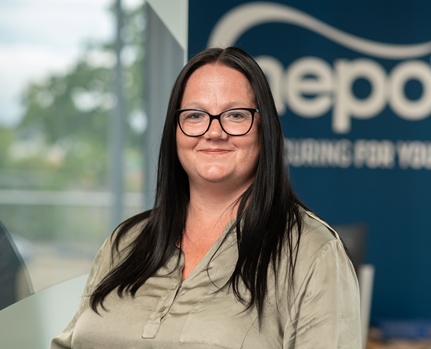 KEY CONTACT
---
Michelle Armstrong
Procurement Specialist - Fleet and Facilities Management
REQUEST FURTHER INFORMATION
Request further information about this solution, or send us your comments and queries, by completing this form.