KEY INFORMATION
Tyres and Associated Services
STATUS - Active

REFERENCE - NEPO201

NEPO201 Tyres & Associated Services is a comprehensive solution for tyre replacement and repair for NEPO Member Authorities and all UK public sector organisations. The service is available on a 24 hours a day, 7 days a week, 365 days of the year basis and ensures adherence to transport legislation and environmental regulations in regard to used tyre recovery and disposal methods. 
The solution is structured in lots as set out below: 
• Lot 1 – Car & Light Commercial Vehicles
• Lot 2 – Heavy Goods Vehicles
• Lot 3 – Specialist (agricultural/plant vehicles) 
• Lot 4 – Features suppliers able to meet all of the above requirements
The solution features three suppliers all of whom can be accessed via further competition or direct award: 
• Direct Tyre Management (DTM) – Lots 1, 2, 3 & 4
• McConechy's Tyre Service – Lots 1, 2, 3 & 4
• Tructyre Fleet Management – Lots 2 & 3
Alongside the provision and fitting of new tyres the solution includes requirements for the provision of emergency breakdown services, waste tyre recovery and the conduct of regular fleet tyre checks and audits. The solution also permits the delivery of social value outcomes based on contracting authority requirements at the point of call-off. 
Contracting authorities can call-off from the framework agreement by either direct award or through mini-competition. The suppliers offer a range of specialisms, a diverse product range, competitive pricing and UK coverage. 
To find out more and request further information, download the NEPO201 Tyres and Associated Services Intro Guide.
CURRENT END DATE 31/05/2024
FINAL END DATE SUBJECT TO EXTENSION(S) 31/05/2024
SUPPLIERS Direct Tyre Management (DTM)
McConechy's Tyre Service Ltd
Tructyre Fleet Management Ltd
AVAILABLE FOR USE BY All Associate Members/Member Authorities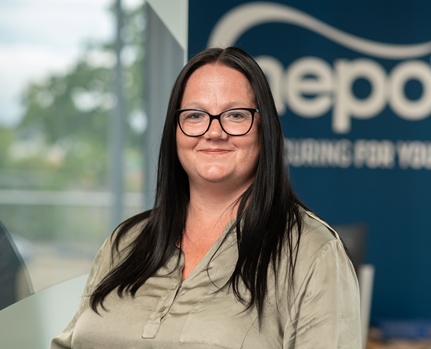 KEY CONTACT
---
Michelle Armstrong
Procurement Specialist - Fleet and Facilities Management
REQUEST FURTHER INFORMATION
Request further information about this solution, or send us your comments and queries, by completing this form.