KEY INFORMATION
Highways & Civil Materials
STATUS - Active

REFERENCE - NEPO231

NEPO231 Highways & Civil Materials provides public sector organisations with a compliant route to market for the requirements of highways and civil materials. In addition, sub-regional lots have been included to ensure it responds to the changing needs of the public sector and also engages with the SME contractor market.
The lots have been split by location covering the following geographical areas:
1. Durham
2. Teesside
3. Tyne and Wear
4. National
5. Northumberland
Each geographical area has been split by the following 33 sublots:
Lot 1: Bitumen
Lot 2: Cycle Bollards
Lot 3: Rebound Bollards
Lot 4: Bollards Rebound Illuminated
Lot 5: Bollards – Technical Services 1
Lot 6: Bollards – Technical Services 2
Lot 7: Clips, Poles and Caps
Lot 8: Traffic Signals Aluminium Poles
Lot 9: Fabricated Goods – Traffic Signal Poles
Lot 11: Decorative Metal Fencing
Lot 12: Steel Hoop Barriers
Lot 16: Highways Drainage – DPC
Lot 19: Kerbs and Flags (Small Loads)
Lot 20: Kerbs and Flags (Bulk) – Concrete Products
Lot 21: Kerbs and Flags (Bulk) – Natural Stone Products
Lot 22: Kerbs and Flags (Bulk) – Granite Products
Lot 23: Caithness
Lot 24: Street Signs
Lot 25: Street Signs – Driver Feedback
Lot 28: Bedding and Grouting Mortar - Other
Lot 29: Fast Set Mortar
The solution can accessed by direct awarding the first ranked supplier in a lot or undertaking a further mini-competition to select a supplier.
Benefits:
You can call off direct with the first ranked supplier, removing the need to conduct full tender exercises or lengthy supplier evaluations each time you have a requirement, saving both the time and cost associated.
There is the opportunity to conduct a mini competition if there is a requirement over and above what is provided by the standard framework terms.
The established framework is fully compliant with the Public Contracts Regulations 2015.
The contractors listed on the framework have already been assessed for their experience, technical, and professional ability, giving Contracting Authorities confidence to procure with no further vetting.
Pre-agreed rates, terms and conditions, and safeguards to underpin all contracts placed under the framework.
Professional procurement support is always on hand from NEPO. Whilst the aim of the framework is to simplify the process by covering all procedural compliance matters on your behalf, it is recognised that sometimes specific guidance, advice or assistance may be required; this is always freely available from NEPO.
The solution will be managed by NEPO and there will be regular Framework Management Group Meetings to discuss performance making sure the Framework delivers continuous improvement.
CURRENT END DATE 30/05/2024
FINAL END DATE SUBJECT TO EXTENSION(S) 02/06/2025
AVAILABLE FOR USE BY All Associate Members/Member Authorities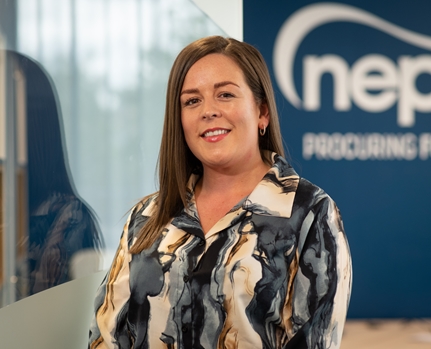 KEY CONTACT
---
Andrea Cellini
Procurement Coordinator - Construction
REQUEST FURTHER INFORMATION
Request further information about this solution, or send us your comments and queries, by completing this form.
Other Construction Solutions