NEPO Supplier Partnership Programme launched to help regional suppliers win public sector opportunities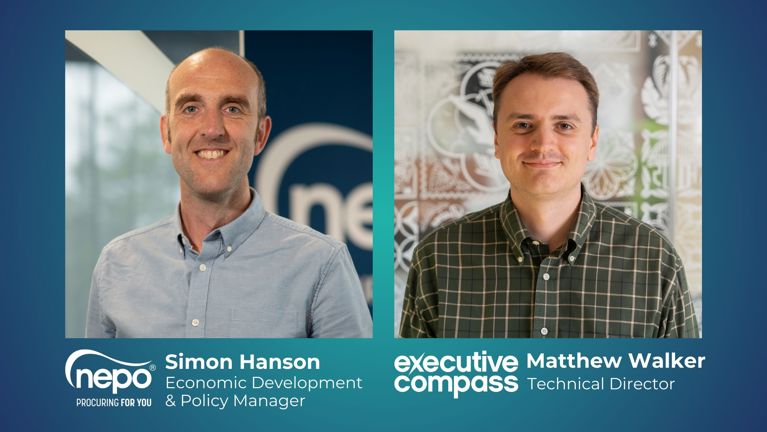 A new support programme is available to businesses across the region, focussed on helping them find and win more opportunities to supply the public sector with goods and services.
Committed to helping suppliers achieve their aspirations, NEPO have launched a new programme of events, workshops and support sessions aimed at local and regional businesses looking to supply the public sector.
With over ten years' experience providing support to regional suppliers, NEPO has assisted more than 4,000 businesses to win significant contract opportunities with North East local authorities and other public sector organisations across the UK. Following a review of their existing programme, NEPO have developed a revitalised offering to suppliers, branded as the NEPO Supplier Partnership (NSP) programme.
Simon Hanson, economic development and policy manager at NEPO, said: "For over a decade, NEPO has been helping suppliers across the region find, bid for and win procurement opportunities across the public sector. We've helped suppliers win millions of pounds worth of contracts.
"The new Procurement Act encourages public sector buyers to work with a wider range of suppliers ensuring more money stays within local communities. Our NEPO Supplier Partnership programme has been developed to support even more local and regional suppliers to win contracts with the public sector.
"We're delighted to be working with Executive Compass to provide suppliers with the right tools to help them achieve their ambitions."
To ensure the programme provides the right support, at the right time, Executive Compass have been appointed as the delivery partner for the programme, bringing unparalleled success in businesses to win public and private sector contracts.
Matthew Walker, technical director at Executive Compass, said: "We're thrilled to be working with NEPO to deliver their newly developed Supplier Partnership programme. We will help provide a targeted programme of training sessions tailored to the experience and understanding of businesses in the region, including bid writing masterclasses, one-to-one surgeries and peer-to-peer networking events.
"We're excited to see businesses expand their portfolios within the public sector through NEPO's public procurement opportunities."
The NSP programme will kick off with a half-day session on Monday 27 November, looking at how businesses can source the right opportunities from the public sector. Registration is open to businesses of any size, based in the North East and Tees Valley who are interested in doing business with the public sector.