KEY INFORMATION
Data Centres, Maintenance, Cloud Hosting and Security
STATUS - Active

REFERENCE - YPO994

The Data Centres, Maintenance, Cloud Hosting and Security framework is delivered in partnership with YPO and comprises twelve lots as listed below:
Lot 1 - Facility Maintenance
Lot 2 - Enterprise Hardware Management
Lot 3 - Design
Lot 4 - Audit and Consultancy
Lot 5 - Cloud, Cloud Services and Hosting
Lot 6 - Build including Modular and Installation Services
Lot 7 - Managed Service
Lot 8 - Business Continuity and Disaster Workplace Recovery
Lot 9 - Education Services
Lot 10 - Colocation /Shared Hosting Services
Lot 11 - Data Security Solutions
Lot 12 - Network Connectivity Services
The solution offers the following benefits for the Contracting Authorities:
Provides the ability to store, secure and maintain the environments that data is housed in whether that be in premise, off premise or in the cloud.
12 Lots which offer both the wider public sector and education the capability of achieving uptime for their data applications.
Compliant route to market
The contractors have been pre-assessed for their experience, technical and professional ability, giving you the confidence to procure with no further vetting
A range of suppliers, offering excellent choice between SME's, resellers and specialist organisations
Designed to meet the needs of all public sector organisations including central government, charities, housing, education, emergency services, local authority and NHS establishments.
CURRENT END DATE 31/07/2023
FINAL END DATE SUBJECT TO EXTENSION(S) 31/07/2023
SUPPLIERS 2bm Ltd
Amazon Web Services EMEA SARL
CGI IT UK Ltd
Daisy Corporate Services Trading Ltd
EHJ & SJ Consultancy Ltd
Insight Direct (UK) Ltd
KCOM Group Plc
Keysource Ltd
Konica Minolta Business Solutions (UK) Ltd
Powercube Ltd (Mavin Capital Ltd (T/A The Mavin Group))
Nigsun Ltd
Park Place Technologies
Phoenix Software Ltd
Razorblue Ltd
Redcentric Solutions Ltd
Secure I.T. Environments Ltd
Shaping Cloud Ltd
Six Degrees Technology Group
Specialist Computer Centres (SCC) plc
Sudlows Ltd
Sungard Availability Services (UK) Ltd
The Pure Technology Group Ltd
UKCloud Ltd
Venom IT Ltd
Workspace Technology Ltd
Zsah Ltd
AVAILABLE FOR USE BY All Associate Members/Member Authorities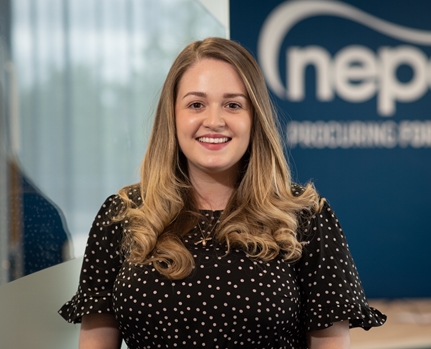 KEY CONTACT
---
Carly Ivers
Procurement Coordinator - Professional Services
REQUEST FURTHER INFORMATION
Request further information about this solution, or send us your comments and queries, by completing this form.